Full Time
# 00722
$130000 - $150000 per annum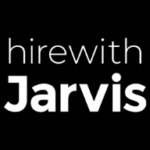 Website Hire With Jarvis - Alex Walker
NetSuite Administrator – NEW YORK – Hybrid Fulltime $130k to $150k

Are you ready to take your NetSuite expertise to the next level? We are on the lookout for an exceptional NetSuite Administrator to join our clients dynamic team. This is not just a job; it's a thrilling opportunity to lead the charge in transforming our business operations.
 
Familiarity with NetSuite SuiteSuccess and Quickbooks Online is required.
Minimum of 3 years' experience in NetSuite administration, configuration, and customization.
Experience with data migration and integration with NetSuite is required.
Knowledge of ERP concepts and NetSuite workflows.
Experience in Data Integration using Celigo
 
Key Role Highlights:
SuiteSuccess Onboarding Pioneer: As our NetSuite Administrator, you'll be at the forefront of a cutting-edge transformation. You'll be the driving force behind the seamless onboarding of SuiteSuccess, revolutionizing how we do business.
From Quickbooks to NetSuite: Get ready for a journey of innovation as you lead the migration from Quickbooks Online to NetSuite. Your expertise will be the bridge to our future success.
Master of Optimization: Your role is pivotal in maintaining and supercharging our NetSuite environment. You'll be the magician behind the scenes, ensuring that everything runs like a well-oiled machine for top-notch performance and the ultimate user satisfaction.
Hands-On Expertise: Do you thrive on hands-on experience? This is your chance to shine. Dive into the world of NetSuite configurations, customizations, and integrations with confidence.
Problem-Solving Prodigy: We're looking for someone who loves solving puzzles. Your ability to tackle challenges head-on and proactively find solutions will make you a star in this role.