Full Time
# 00810
$120000 per annum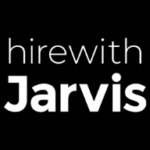 Website Hire With Jarvis - Alex Walker
NetSuite Manager – SuiteCommerce Experience – Remote $150,000
Responsibilities
Lead/Manage Full Cycle Implementation: Take charge of the entire implementation process, utilizing a combination of SuiteSuccess and other methodologies to ensure a comprehensive and successful deployment.
Business Process Translation: Translate complex business processes and data flows into clear and concise business requirements, facilitating effective communication and understanding.
Staff Management: Oversee and manage staff involved in engagement deliverables. Provide technical and strategic guidance to maintain quality control standards. Ensure timely delivery and adherence to budget constraints.
Gap Analysis and Solution Development: Analyze process and data gaps, developing innovative solutions to bridge the divide between business requirements and system implementation and optimization.
Mapping and Migration: Execute the mapping and migration of historical data, ensuring a smooth transition and continuity of operations.
Process Review and Optimization: Conduct thorough reviews of processes, identifying areas for improvement and optimization. Implement changes to enhance efficiency and effectiveness.
This role demands a versatile skill set, combining leadership capabilities, strategic thinking, and technical expertise. The successful candidate will play a pivotal role in ensuring the seamless implementation and optimization of systems, contributing to the overall success of the organization's objectives.