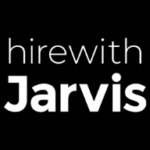 Website Hire With Jarvis - Gina Stephenson
*must be authorized to work in the U.S.*
One of the world's largest manufacturer's (in this specific field) are looking for an experienced network Specialist to join their team!
With employee retention and longevity averaging 5+ years, this company is looking for someone who is ready and willing to join a team and stay for the long-run. 
Here are some details:
Qualifications
5+ years related experience and/or training or equivalent combination of education and experience with networking systems including but not limited to Switches, Routers, Wireless Controllers, Access Points, VOIP, networking monitoring and management systems.
Experience with Meraki switches and SD LAN network environments is highly preferred.
Extensive experience in evaluating, implementing and managing network infrastructure across multiple sites.
Knowledge and experience supporting IP telephony protocols such as H.323 and SIP. Experience with ShoreTel is preferred.
Must have experience configuring, implementing and administering firewalls. Experience with Palo Alto firewalls is preferred.
Use of TCP/IP protocols and troubleshooting techniques.
Install, configure and monitor network device hardware and data communication systems throughout the local and wide area network.
Experience working with vendors and service providers related to I.T. network infrastructure, data center and telephony projects for procurement, billing and service costs negotiations and SLA reviews.
Advanced understanding of enterprise level networking concepts, function, protocols and interactions for the local and wide area environment.
Experience isolating complex issues and provide solutions including forward looking design and new architecture solutions.
Stays abreast of industry standards and makes sound recommendations to set technical standards and direction including security best-practice.
Experience working with Performance Monitoring Software.
Analyzing current WAN bandwidth usage and forecasting future requirements.
Experience in technical project management and demonstrated ability to take a project through all phases of implementation as well as post-implementation follow-up.
Essential Duties
Responsible for planning, design, development, optimization, and implementation and operational support activities for LAN/WAN infrastructure, VOIP and related systems. Configure, implement and administer Routers, Switches, Firewalls, WiFi AP/Controllers, IPS/IDS and Circuit Management.
Troubleshoot network infrastructure and recommend improvements to the network-computing environment.
Ensures network connectivity, capacity, and upgrade planning.
Assists in identifying end user training needs, support and network requirements.
Participate in an on-call rotation roster to provide escalation support for the network operational teams for network related issues.
Monitors system alerts and alarms generated from operational monitoring systems.
Provide escalated user support for all network infrastructure and communication services.
Provide tactical and strategic input on network infrastructure and related computer system projects and operations.
Participate and at times lead new technology evaluations related to network technologies, hardware, management tools and methodologies. Identify alternative or new technologies and assist in defining new global and regional IT standards.
Develop and coordinate regional and global project efforts. Serve as project leader on assigned projects.
Research new technologies and architect enterprise level solutions to business needs.
If you're interested and fit the requirements, please apply!