Full Time
# 00698
$70000 - $90000 per annum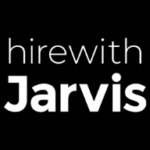 Website Hire With Jarvis - Jenna Sanders
Project Accountant Role – Construction – Orlando – up to $90k

Company Overview: Work for one of the fastest-growing, privately owned and operated construction companies in the U.S.! Headquartered in Orlando with locations all across the country, this company focuses on smaller, faster construction projects and has an incredible plan for growth ahead.
Amazing benefits including an employee-only free healthcare plan, 401k with company matching, free life insurance, flexible PTO, and more!
Position Summary: As a Project Accountant, you'll be the financial mastermind behind their extraordinary construction projects. If you thrive in a dynamic environment and have a passion for construction, this is your chance to shine.
Key Responsibilities:
Partner with project managers to sculpt and manage project budgets that shape the future.
Keep a keen eye on project expenses and sculpt financial performance against budgets like an artist.
Craft financial reports that tell a compelling story of our construction achievements.
Juggle accounts payable and receivable, turning chaos into financial harmony.
Send invoices that dance with accuracy and dazzle clients and vendors alike.
Reconcile accounts with a magician's precision, resolving discrepancies with ease.
Assist in predicting the future with project forecasts and cash flow magic.
Organize financial records and documentation like a conductor leading a symphony.
Be the star of our external audits and financial reviews.
Stay on top of industry trends and regulations, always ready to innovate.
Qualifications:
A Bachelor's degree in Accounting, Finance, or a related field
You've got 2+ years of project management experience within the construction industry
Communication and interpersonal skills that can charm the socks off anyone.
Your attention to detail is legendary.
You can work independently and meet deadlines like a hero.
Knowledge of construction accounting principles would be the ultimate encore.
How to Apply: If you're ready to join a team that's redefining construction and leaving a lasting legacy, this is your spotlight moment. Don't miss out; apply now!