Full Time
# 00154
$70000 - $85000 per annum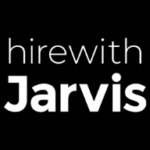 Website Hire With Jarvis - Gina Stephenson
*must be authorized to work in the U.S.*
One of the world's largest industry manufacturer's are looking for an experienced iSeries RPG Programmer to join their team!
Here are some details:
Qualifications:
Minimum of 4 years of iSeries software development experience.
Experience working as a team lead or currently working a senior level position.
RPG ILE and RPG free concepts/designs.
Experience with SQL, XML, DEVOPS.
Experience with Mincron and TURNOVER is a plus.
Degree in Computer Science, Information Systems or related field or equivalent experience.
Any current or previous experience with distribution and distribution software such as Mincron and or Warehouse Management systems would be a plus for this role, as well as any experience with Lansa, RAMP, etc. 
-The iSeries RPG Programmer will design, code, test and document RPG applications and systems.  
-The responsibilities will include hands-on programming, creating and enhancing software and programs in RPG ILE/RPG Free, working along with other RPG programmers, establishing time lines, unit testing, generating reports and fixing bugs, etc. 
-Will also be responsible for analyzing business processes for the RPG applications and systems and making improvements to these supporting systems
ABOUT THE COMPANY & BENEFITS: 
Leader in the industry for manufactured products in the space
Employee rentention is VERY HIGH with the average stay-time of 5+ years
Plenty of opportunity to grow into a Lead, Manager, Principal, Director, VP, etc.
Merit-Based Pay
Incentives & Management Bonus Structure
401K & Employee Stock Purchase Plan
Medical, Dental, Vision & HSA
Life Insurance, Disability & Wellness Program
GED Program & Tuition Re-Imbursement
If this seems like a good fit for you, don't hesitate to apply!