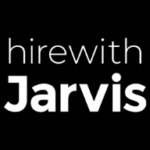 Website Hire With Jarvis - Alex Walker
Senior Manager – SAP BASIS Administrator (Remote)
Summary:
The Senior Manager of SAP BASIS (Business Application Software Integrated Solution) Administration collaborates with internal and external technical, functional, and security experts to oversee the life-cycle management, security, and performance of SAP S/4 HANA systems within a cloud-based environment. This role entails managing routine maintenance, operational tasks, upgrades, and pivotal involvement in migrations and major projects.
Key Responsibilities:
Oversee all aspects of SAP S/4 systems, including installation, upgrades, and patch application (OSS notes, support packages, add-ons).
Support the technical evolution of the SAP system landscape (development, test, staging, and production).
Coordinate and execute system refreshes as needed and monitor capacity planning, performance, and workflow.
Ensure hosting partners and developers meet execution, quality, and cost targets.
Collaborate with business teams on project execution, from creation to go-live support.
Apply SAP best practices in system installation, performance monitoring, problem resolution, and stay updated on new features.
Administer Three-Tier security policies, execute approved security requests, and maintain compliance.
Provide audit documentation for SAP landscape and JSOX compliance to internal and external auditors.
Manage Key Performance Indicators (KPIs) to assess third-party hosting teams' adherence to Service Level Agreements (SLAs) and conduct regular account reviews.
Requirements:
Bachelor's degree in computer science, business, or related field (MIS, IT); SAP Certification is a plus.
8 years of experience as an SAP Basis Administrator.
Proficiency in SAP S/4 HANA, Solution Manager (ChaRM/QGM/Retrofit), CTS+, Technical Monitoring, Process Management, Business Process Monitoring, SEA, and BPCA. (S/4 Fashion experience is highly desirable).
Experience with VMWare, including ESXi and Horizon environments.
Competence in building SAP systems on cloud infrastructure, including IP address configuration, DNS setup, server hostname definition, and instance parameter setup.
Proficiency in creating technical design specifications and diagrams using Microsoft Visio.
Experience in system optimization using SAP Early Watch Reports and SAP Services.
Strong understanding of SAP three-tier architecture design for scalability, availability, and performance.
Knowledge of underlying infrastructure components, including high availability, disaster recovery, and network load balancing technologies.
Expertise in data extraction and transfer.
Willingness to travel as required.