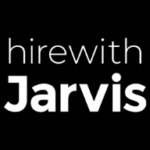 Website Hire With Jarvis - Rebeca Frisk
Senior Accountant – Leading Automotive Company – Wilmington, DE

About the client: Join a pioneering automotive industry leader for over 20 years. As we expand rapidly, we're seeking a Senior Accountant to contribute to our ongoing success.
Role: Senior Accountant Be a vital part of our finance team, ensuring accurate financial transactions and reporting. Leverage QuickBooks and Zenefits expertise to streamline processes and support company growth.

Responsibilities:
Manage full-cycle accounting: AP, AR, and general ledger.
Reconcile statements, identify discrepancies, and ensure precision.
Collaborate for monthly reports and cross-functional analysis.
Assist in budgeting, financial projections, and compliance.
Utilize QuickBooks and Zenefits for efficient processes.
Support audits and regulatory adherence.
Mentor junior accounting team members.
Qualifications:
Bachelor's in Accounting, Finance, or related field.
4+ years of accounting experience.
CPA preferred.
Proficiency in QuickBooks preferred.
Strong analytical and detail-oriented skills.
Excellent communication in fast-paced environments.
Location: Wilmington, DE