Full Time
# 00669
$75000 - $95000 per annum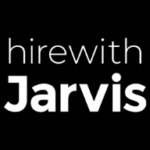 Website Hire With Jarvis - Rebeca Frisk
Elevate Your Career: Accounting Manager Role – Construction Powerhouse!

Location: West Dundee, IL

Type: Full-Time

Are you ready to take your accounting career to the next level?
We're not just offering a job; we're offering an opportunity for accounting virtuosos to shine in the thrilling world of construction finance. With a generous salary up to $95k, exceptional benefits, and a clear path to CFO stardom, your future is looking more exciting than ever before.
Role Overview: Calling all financial leaders with a proven track record! Join us and revolutionize construction finance as an Accounting Manager. Your mission? To lead the charge in accounting, master WIP, excel in payroll, and utilize QuickBooks like a financial superhero.

Responsibilities:
Lead a financial revolution with your mastery of accounting.
Commandeer WIP accounts with precision and finesse.
Effortlessly navigate financial tasks using QuickBooks as your partner in crime.
Collaborate hand in hand with project managers to ensure flawless costing.
Uphold compliance with accounting standards, all day, every day.
Be the guru of payroll and benefits – because we know you can.
Requirements:
QuickBooks is your secret weapon for financial domination.
Your analytical skills are so sharp, they could cut glass.
Communication is your superpower, whether flying solo or joining forces.
You've got the drive to be a financial legend.
What We Offer:
Competitive compensation upto $95k, tailored to your skill and experience.
A great benefits package
A starring role in a company on a meteoric rise in the construction world.
Join a supportive and collaborative work environment where growth is the name of the game.
Ready to dive into the thrilling world of construction finance?

Apply now and join us in building the future, one balance sheet at a time!