Full Time
# 00759
$130000 - $150000 per annum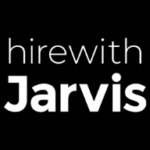 Website Hire With Jarvis - Jenna Sanders
Position: Senior Accounting Manager
Location: Denver, Colorado (Hybrid)
Company Overview: We are a leading construction company based in Denver, dedicated to delivering excellence in every project we undertake. With a strong commitment to quality and innovation, we are seeking a Senior Accounting Manager to join our dynamic team.
Job Description: As the Senior Accounting Manager, you will play a pivotal role in overseeing our financial operations and ensuring the smooth financial management of our construction projects. This is a hybrid role that offers a blend of remote and in-office work to provide flexibility and work-life balance.
Responsibilities:
Manage and lead the accounting team, providing guidance and mentorship.
Oversee financial reporting, including financial statements, budgets, and forecasts.
Collaborate with project managers to analyze project costs and budgets.
Monitor cash flow, accounts receivable, and accounts payable.
Ensure compliance with relevant accounting standards and regulations.
Review and improve financial processes and internal controls.
Prepare for and participate in audits, both internal and external.
Stay up-to-date with industry trends and changes in accounting regulations.
Qualifications:
Bachelor's degree in Accounting, Finance, or related field.
CPA (Certified Public Accountant) designation preferred.
5+ years of progressive accounting experience, ideally within the construction industry.
Strong knowledge of GAAP and financial reporting.
Proficiency in accounting software and Microsoft Excel.
Excellent leadership and communication skills.
Ability to work independently and in a collaborative team environment.
Compensation:
Competitive salary, up to $160,000 annually.
Comprehensive benefits package, including health, dental, and retirement plans.
Opportunities for career advancement and professional development.
If you are a seasoned accounting professional with a background in the construction industry and are looking for a challenging opportunity to contribute to the financial success of a leading construction company, we encourage you to apply.