Full Time
# 00716
$150000 - $190000 per annum


Benefits: Profit Sharing + Performance Bonus + Unlimited PTO + Med/Den/Vis + 401K Matching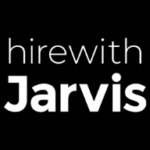 Website Hire With Jarvis - Brian Banes
D365 Senior Functional Consultant – Finance $150-190K
Welcome to an exceptional team! This isn't just something we say, it's what we embody.
At my client, we proudly stand as a Microsoft Business Solutions Partner, leading the way in offering Microsoft ERP solutions tailored for the enterprise construction and project-based industry sector. We currently have immediate openings for a seasoned Dynamics 365 Finance & Operations Senior Finance Consultant.
We acknowledge that this role stands as one of the most sought-after within the field, and you're presented with various options. We truly wish for the opportunity to engage with you, address your most challenging queries, and provide insight into our company.
At present, we find ourselves with a substantial lineup of upcoming projects owing to the robust and enduring nature of the construction industry in the US. Our distinct intellectual property sets us apart in the market. This role signifies more than just a finance implementation task; it's an invitation to join a team of immensely talented consultants who have the privilege of collaborating with some of the premier enterprises in the industry. Our client selection process is stringent, just as we are selective about the caliber of talent we engage. The benefits are manifold.
The prospects for both personal and professional growth are exceptional for candidates who align with the following criteria:
Your Daily Responsibilities:
• Demonstrate a deep mastery of the D365 F&O platform, boasting multiple implementations as the financial lead in intricate, often customized settings.
• Showcase a proven ability to design solutions that yield tangible, visible outcomes for our esteemed clients.
• Communicate effectively and succinctly with stakeholders in customer projects, including top-tier management and directors, to extract business and functional requirements, consistently instilling confidence in the deliverables and the process.
• Act as an authoritative subject matter expert in finance for application design, feature optimization, scalability, user experience, visualization, and data integrity.
• Formulate meticulously crafted functional specification designs, encompassing the delineation of functional requirements and business scenarios.
• Engage closely on a daily basis with project teams to gather resources, best practices, and insights from our clients, which can be integrated and/or refined to enhance our methodologies and the overall customer experience.
Your Experience:
• Accumulated experience exceeding two years in D365 F&O implementations.
• Comprehensive familiarity with core financial and logistical business processes, such as General Ledger, Accounts Receivable, Accounts Payable, Bank and Cash Management, Financial Reporting, Manufacturing Costing, Procurement, and Sales and Inventory Management.
• Preferential experience in the Construction and/or Professional Services industries.
• D365 or AX certifications in Finance are advantageous.
• The addition of CPA and CFA certifications is a plus.
• Proficient time management, prioritization skills, and effective communication of commitments.
• Profound aptitude for client and internal communication, gained through experience within highly collaborative teams.
• Demonstration of specific work examples (functional requirements, design, output, test plans, etc.).
• Previous engagement with consulting organizations is desirable.
Your Education:
• Possession of a Bachelor's degree in business, MIS, or equivalent experiential qualifications.
• Desirable possession of PMP certifications.