Full Time
# 00743
$120000 - $130000 per annum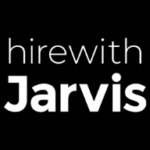 Website Hire With Jarvis - Jenna Sanders
Senior User Experience Designer – eCommerce Home Decor Company – Remote – Must have 5+ years of eCommerce UX Design experience!
Are you passionate about crafting exceptional user experiences for a growing eCommerce home decor company? We're on the lookout for a talented Senior User Experience Designer to join our team.
The Role:
In this role, you will be at the forefront of UX design, championing the customer's needs and shaping the vision for new features. Your influence will extend across cross-functional teams within the organization, where you'll act as an advisor. The ideal candidate will design user experiences for our eCommerce channels, aligning them with our long- and short-term business objectives and user requirements, including KPIs and success metrics. Collaboration is key, as you'll work closely with managers, product managers, engineers, and researchers. As the User Experience Designer, you'll maintain the design vision to enhance the website experience, address customer pain points, prioritize customer feedback, create top-notch eCommerce experiences, and refine designs through continuous testing.
Key Responsibilities:
Advocate for user experience design across the organization, fostering a culture of improvement and innovation.
Serve as a subject matter expert and thought leader in the field of user experience design.
Contribute to the entire design process, from initial research to concept development, prototyping, and implementation, ensuring design integrity throughout.
Apply consumer insights to various digital solutions, including journey maps, UI flows, and storytelling deliverables.
Champion the human-centered design process and act as a versatile designer.
Address design challenges comprehensively, from conceiving new features to storyboarding, workflow design, interactions, wireframes, high-fidelity mockups, and design standards based on business goals and user research.
Utilize A/B testing tools to validate consumer hypotheses and value propositions across multiple projects and new features.
Qualifications:
A track record of 5+ years in digital eCommerce product or service design.
Hands-on experience of 3+ years in user interface or interaction design, employing human-centered design methodologies and tools to unravel complex problems.
Proficiency in translating UX insights and strategies into finely-tuned design layouts, underpinned by a strong foundation in design principles.
Adeptness as a design generalist, adept at wielding a diverse toolkit to grasp, construct, and communicate end-to-end experiences.
Mastery of common design instruments, encompassing UXPin, Axure, InVision Studio, Sketch, Figma, Adobe CC, in addition to business support applications such as JIRA and Confluence.
Exceptional communication skills for deciphering business and technical documentation.
An extensive grasp of eCommerce technologies, spanning eCommerce platform capabilities, supplementary website tools, and A/B testing utilities.
A BA/BS in Design, with a preference for degrees in UX-related fields.
Personal Characteristics:
A deep passion for serving customers and delivering exceptional experiences.
An innovative thinker who balances creativity with driving business results.
A collaborative team player who embraces change and approaches design with curiosity and empathy.
Comfortable with ambiguity and skilled at translating it into organized, actionable steps.
Effective at facilitating discussions with colleagues and senior leadership.
Possesses strong organizational skills, attention to detail, and the ability to prioritize competing demands.
If you're ready to make a significant impact in the world of eCommerce home decor, we want to hear from you. Join our team of dedicated professionals and help us shape the future of user experience in the industry.