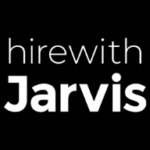 Website Hire With Jarvis - Jenna Sanders
Join an Exciting Team as a Senior Sales Training Leader with One of the Fastest-Growing E-commerce Companies! (ONSITE in White Plains, New York)

Are you ready to take your career to the next level? We are looking for a dynamic and driven individual to lead our Sales Training team in White Plains, New York.
About Us:
We are a rapidly growing e-commerce powerhouse in the awards industry, consistently ranking among the largest-growing companies in the sector. Our company is on the cutting edge of innovation and success, and we're looking for someone like you to join our team!
Your Role:
As a Senior Sales Training Leader, you'll be at the forefront of our success. Your responsibilities will include:
Developing cutting-edge training tools
Ensuring the highest quality standards for our call center representatives
Conducting coaching sessions to enhance call quality
Creating and managing training schedules
Analyzing group and individual performance metrics
Collaborating with our QA team to ensure excellence
What You Bring:
To excel in this role, you should have:
A Bachelor's Degree
3+ years of experience in sales, customer service, or training
Expertise in quality assurance and sales training
Outstanding interpersonal and leadership skills
Impeccable organizational skills
Exceptional communication and presentation skills
The ability to thrive in a fast-paced team environment
Proficiency in Microsoft Office Suite
Why Choose Us?
We offer:
A dynamic and innovative work environment
Opportunities for career growth and advancement
A supportive and collaborative team
Competitive compensation and benefits
Join us and be part of something extraordinary!