Full Time
# 00287
$0 - $140000 per annum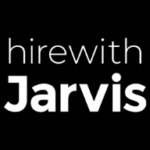 Website Hire With Jarvis - Gina Stephenson
Job Title: 
As a Solutions Architect for Data & Analytics, you'll work in architecture, consulting, and development of Data and Business Intelligence solutions related to client projects. This role also participates in activities directed at the overall growth of the Business Intelligence & Modern Data Platforms Practice within the organization. It is a client-facing role that requires excellent relationship management, communication, and solution architecture/development skills.
Essential Functions, Responsibilities, and Requirements
Responsibilities:
Provide solution architecture and consulting support as a trusted technical advisor.
Guide clients in establishing enterprise-level data practices.
Drive technical engagements through workshops and presentations.
Educate clients on modern technologies and approaches for data and analytics.
Design and deploy data platforms at scale in cloud environments.
Define data acquisition, storage, and transformation processes.
Develop roadmaps and implementation strategies for data initiatives.
Review and audit existing solutions and system architectures.
Discuss proposed solutions with stakeholders at all levels.
Requirements:
Expertise in business analytics, data integration, and visualization.
Deep knowledge of relational and NoSQL data platforms.
Experience in data integration, MDM, and normalization.
Proficiency in building relational data warehouse/lake house structures.
Ability to implement ETL, ELT, and streaming data integration solutions.
Preferred skills: Data Lakes, Data Warehouse 2.0, Row-Level Security (RLS).
Familiarity with big data technologies and Data Bricks solutions.
Education and Experience:
Proven ability to develop high-quality software solutions.
Min. 6 years of Microsoft data reporting, analytics, visualization, and integration experience.
Min. 6 years of Microsoft SQL Server development experience.
Knowledge of Azure and M365.