Full Time
# 00711
$185000 per annum


Benefits: 401K, Health, Dental, Vision, Quarterly Bonuses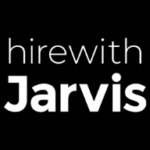 Website Hire With Jarvis - Ian Cichocki
Sr Penetration Tester in Orlando, FL — TS/SCI needed!
My client is a Government Contracting Agency who is looking for a C-SET Pen Tester to help identify, exploit, and assess the vulnerabilities of systems. 
Responsibilities:
– Identify, Exploit, and Assess specifically targetted systems as a threat actor.
– Will pose as enemy threat for exercizes that will emulate threat and capabilities
– Will work alongside and help aid developing tools used to perform Threat Emulation.
– Emulations that will test the Blue Teams abilities and effectiveness.
What You Need:
– TS/SCI Clearance
– Experience Pen Testing
– Experience Posing as a threat actor
– Cybersecurity
Benefits:
Health Benefits Program
Leadership Training
Career Professional Development
Tuition Reimbursement
401(k) with Company Matching
401(k) Annual Profit Sharing
Flexible Hours
Work/Life Balance
Rewards and Recognition
Parental Leave