Full Time
# 00249
$95000 - $130000 per annum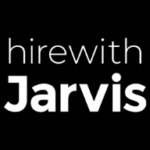 Website Hire With Jarvis - Matt Moss
We are currently seeking a highly skilled and experienced RF IC Engineer to join our team in Montreal. As an RF IC Engineer, you will be responsible for designing and developing cutting-edge RF circuits for our advanced integrated circuits.
Responsibilities:
Design and optimize RF circuits: Develop and optimize RF circuits, including LNAs, mixers, amplifiers, filters, and synthesizers, using state-of-the-art CMOS technologies to meet performance and power consumption targets.
Perform RF simulations and analysis: Utilize RF simulation tools to perform circuit simulations, analyze performance metrics, and optimize designs for key parameters such as gain, noise figure, linearity, and phase noise.
Layout and tape-out: Collaborate closely with layout engineers to ensure proper physical implementation of RF circuits, providing guidance and support throughout the layout and tape-out process.
Collaborate with cross-functional teams: Work closely with system architects, digital designers, and verification engineers to ensure seamless integration of RF circuits into larger integrated circuit designs.
Requirements:
Education: Hold a Bachelor's or Master's degree in Electrical Engineering or equivalent, with a strong emphasis on RF circuit design.
Extensive experience in CMOS RF circuit design: Possess a minimum of 10 years of hands-on experience in CMOS RF circuit design, with a proven track record of successful tape-outs and product releases.
Proficiency in Cadence or Synopsys: Demonstrated expertise in using industry-standard RF design tools, such as Cadence or Synopsys, for RF circuit design, simulation, and layout.
Strong analytical and problem-solving skills: Ability to analyze complex RF design issues, propose innovative solutions, and make sound decisions to optimize circuit performance.
Pay is up to $140K CAD plus full benefits and equity.