Full Time
# 00288
$0 - $135000 per annum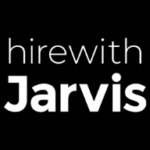 Website Hire With Jarvis - Gina Stephenson
Job Titile: Sr. Solutions Architect – Cloud
*Can hire U.S. Citizens and U.S. Greencard holders*
Looking for a highly skilled and experienced Senior Solutions Architect. This role will involve providing consulting, analysis, design, and migration/implementation planning for clients, ensuring their investment translates into tangible business outcomes.
Responsibilities:
Conduct pre-design site reviews and gather requirements to design customized technology solutions.
Create architectural designs, build materials, and implementation statements of work.
Demonstrate the business outcomes and benefits of the proposed solutions to customers.
Collaborate with the sales, operations, and vendor teams to develop creative and effective technology solutions.
Engage with customers to understand their needs and budgets, and tailor solutions accordingly.
Manage HammerTech's Microsoft Partnership Program and contribute to the strategic direction of the Microsoft practice.
Stay informed about changes in Microsoft's Partnership Program and industry trends to proactively address clients' evolving needs.
Requirements:
Min. 5 years of experience in technical architecture roles.
Min. 2 years of experience in a pre-sales or design engineering role.
Strong knowledge and experience with Microsoft technologies.
Preferred certifications: MS100, MS102, MS-900, SC-900, SC-200, SC-400, AZ-900, AZ-100, AZ-101, AZ-102, AZ-103, AZ-104, AZ-140, AZ-301, AZ-302, AZ-303, AZ-304, AZ-305, AZ-400, AZ-500, AZ-700.
Industry or vendor certifications in security or networking solutions (desired).