Full Time
# 00745
$135000 - $150000 per annum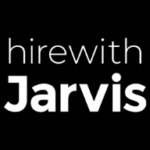 Website Hire With Jarvis - Urszula Kozlowski
Syteline Developer Opportunity, Hybrid in North Carolina.
We have an incredible opportunity with a distinguished industry leader in laboratory solutions, renowned for its unwavering commitment to quality, innovation, and excellence. The company's core values center around sustainability, pushing the boundaries of technology, and ensuring the highest standards of safety and functionality. In business for over 100+ years this company has a strong emphasis on research and development, continually striving to pioneer solutions that set industry benchmarks.
Key Responsibilities:
Inventory System Optimization: Lead the charge in clearing and organizing our client's inventory system, ensuring seamless operations and enhanced efficiency.
Version Expertise: Demonstrate your prowess with Syteline Version 7, leveraging its capabilities to streamline processes and elevate performance.
Custom Reports Mastery: Showcase your ability to develop highly sophisticated custom reports, providing critical insights for informed decision-making.
Syteline ERP: Bring your exceptional knowledge of the Syteline ERP system to the forefront, acting as a go-to resource for troubleshooting and system enhancement.
Requirements:
Proven experience with Syteline Version 7, 8 or 10, demonstrating a deep understanding of its functionalities.
Experience in Syteline 7- Huge plus!
Proficiency in both vanilla Syteline and other programming languages for robust customization.
Track record of developing complex, customized reports to meet specific business needs.
Strong grasp of inventory management principles, with a focus on optimization.
Exceptional knowledge of the Syteline ERP system, making you a valuable asset in enhancing operational efficiency.
What's in it for You:

Exclusive Involvement: Be at the forefront of a confidential project that promises to revolutionize inventory management, positioning you as a key player in the company's strategic initiatives.

Innovate without Boundaries: Unleash your creativity and problem-solving skills in an environment that encourages out-of-the-box thinking, offering you the freedom to pioneer solutions.

Elite Network: Collaborate with some of the brightest minds in the industry, forging valuable connections that can propel your career to new heights.

Recognition and Rewards: Your contributions won't go unnoticed. Expect recognition for your achievements, along with a comprehensive package that truly values your expertise.

Uncharted Growth Potential: This role is not just a job—it's a career opportunity with the potential for rapid advancement within a forward-thinking organization.