Full Time
# 00235-2
$130000 - $180000 per annum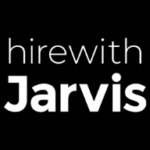 Website Hire With Jarvis - Urszula Kozlowski
Jarvis is partnered with an exciting AI-Robotics semiconductor based in California! They are a leading solutions provider of factory automation, material handling products and services to semiconductor chip and equipment manufacturers worldwide!
Actively expanding their team and looking to onboard a Systems Engineer! Here you'll will be responsible for developing new system concepts and detailed design of model from concept to production.
Responsibilities
• Assist sales meetings to showcase company's engineering services and expertise.
• Analyze customer requests and specifications to assess design feasibility and approach.
• Collaborate with customers and internal resources to estimate labor and material costs.
• Coordinate cross-disciplinary teams, including outside contractors, to deliver new products and designs on time, within budget, and to specifications.
Qualifications
• BSEE or BSME required, MSEE/MSME preferred
• 5+ years of experience
• C, C++ embedded programming and debugging skills
• Proven records of FMEA (Failure Mode & Effect Analysis) experiences
• Capable of utilizing 2D/3D MCAD tools such as Solidworks, Creo and AutoCAD
• Automation & Robotics experience a PLUS!