Full Time
# 00744
$120000 - $145000 per annum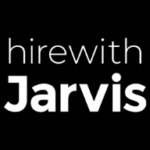 Website Hire With Jarvis - Urszula Kozlowski
Join a Leading Innovator in Manufacturing Technology!
Syteline ERP Developer Opportunity- ASAP Hire!  
Are you a passionate Syteline ERP Developer with experience in versions 8, 9, and 10? Do you thrive in dynamic environments, driving technological advancements in the manufacturing sector? If so, we have a thrilling opportunity for you!
About:

We are a cutting-edge, industry-leading organization at the forefront of manufacturing technology. With a rich history of innovation and a vision for the future, we're seeking a talented Syteline ERP Developer to join our development team.
Position: Syteline ERP Developer
Location: South Carolina 
Role Overview:

As a Syteline ERP Developer, you'll be a vital part of our dynamic development team, spearheading initiatives to optimize and innovate our ERP systems. You will play a crucial role in enhancing our operational efficiency, ensuring we continue to lead the industry in technological excellence.
Key Responsibilities:
Collaborate with cross-functional teams to design, develop, and implement Syteline ERP solutions.
Customize and configure Syteline modules to align with organizational needs.
Provide technical support and troubleshooting for ERP-related issues.
Stay updated on Syteline best practices and industry trends to drive continuous improvement.
Qualifications:
Proven experience with Syteline ERP, specifically versions 8, 9 or 10.
Proficiency in customizing and configuring Syteline modules.
Strong understanding of ERP systems and their integration with business operations.
Exceptional problem-solving skills and attention to detail.
Must be willing to relocate to South Carolina, this role is 50/50 Hybrid. 
Why Join Us:
Cutting-Edge Innovation: Work on the forefront of technological advancement in the manufacturing sector.
Collaborative Environment: Join a team of passionate professionals dedicated to driving excellence.
Career Growth: Opportunity for career development and advancement in a thriving industry.