Full Time
# 00746
$140000 - $180000 per annum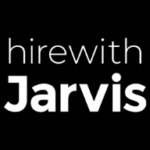 Website Hire With Jarvis - Urszula Kozlowski
Remote Syteline Implementation Consultant Opportunity! 
We're seeking a dynamic Syteline Implementation Consultant to join our prestigious client's elite consultant team. With a focus on Syteline versions 8, 9, or 10, you'll be at the forefront of driving business transformation! 
This company's dedicated team of experts excels in understanding the intricacies of each client's unique processes and requirements. Through meticulous analysis and strategic planning, they pave the way for seamless Syteline implementations. By leveraging the full potential of this powerful ERP platform, they empower businesses to scale, innovate, and succeed.
Why You Should Join: 
Access to Cutting-Edge Technology: Access to the latest advancements in Syteline ERP, allowing you to stay on the forefront of technology and offer clients the most innovative solutions.
Professional Development Opportunities: Extensive training and development programs, including certifications, workshops, and conferences.
Diverse Client Portfolio: Work with a diverse range of clients across various industries. Keeping the work engaging and broadening your experience and expertise.
Qualifications:
Proven experience with Syteline versions 8, 9, or 10.
A track record of successful ERP implementations and optimizations.
Strong communication and problem-solving skills.
Ability to work independently and remotely, while thriving in a collaborative team environment.
Responsibilities:
Conduct in-depth assessments of business processes and requirements.
Design and implement tailored Syteline solutions that align with client objectives.
Provide expert guidance and support throughout the entire implementation lifecycle.
Collaborate with cross-functional teams to ensure seamless integration.